Don't worry too much because iTunes-related errors can be easily fixed as long as you are willing to experiment with various troubleshooting tips. GhienCongListen Will share methods to fix iTunes error 0xe80000a. Let's read and practice together.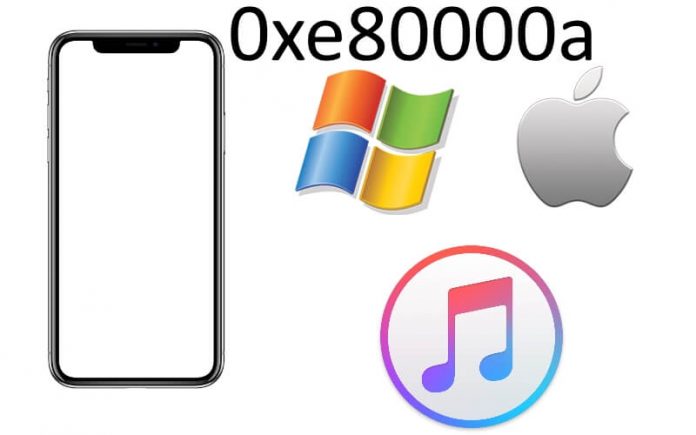 Advertisement
Note: Before trying each of the troubleshooting tips below, disconnect your iPhone from the computer.
How to fix iTunes error 0xe80000a
The ways to fix iTunes error 0xe80000a below are sorted by level from simple to complex. You can consider to apply in this order to avoid wasting time and effort.
Advertisement

OS update
The first thing you should do is keep updating Windows. If the iTunes error 0xE80000A is caused by software or hardware incompatibility, installing the latest updates for Windows 10, iOS, and iTunes may fix iTunes error 0xe80000a.
Start by updating Windows 10. Type check for updates in the search box, then press Open.
Advertisement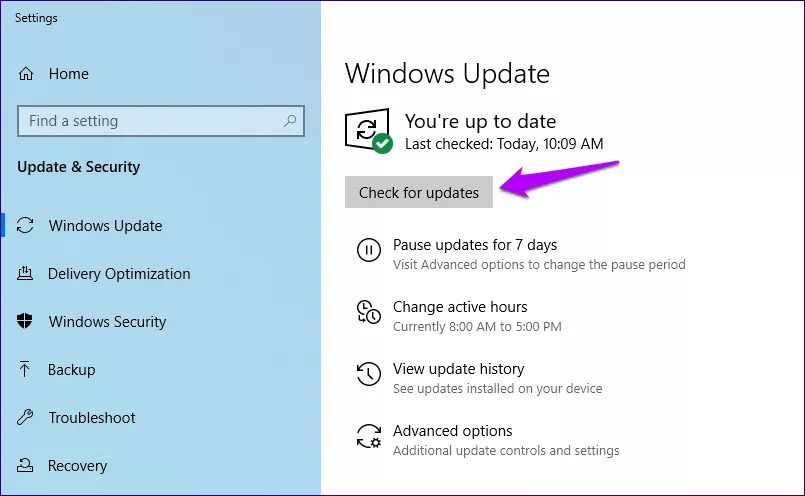 On the Windows Update box that appears, click Check for updates and install any updates if available.
Regarding iOS, open Settings on your iPhone, Tap Generalthen tap Software Update.
If there are any updates, click Download and Install.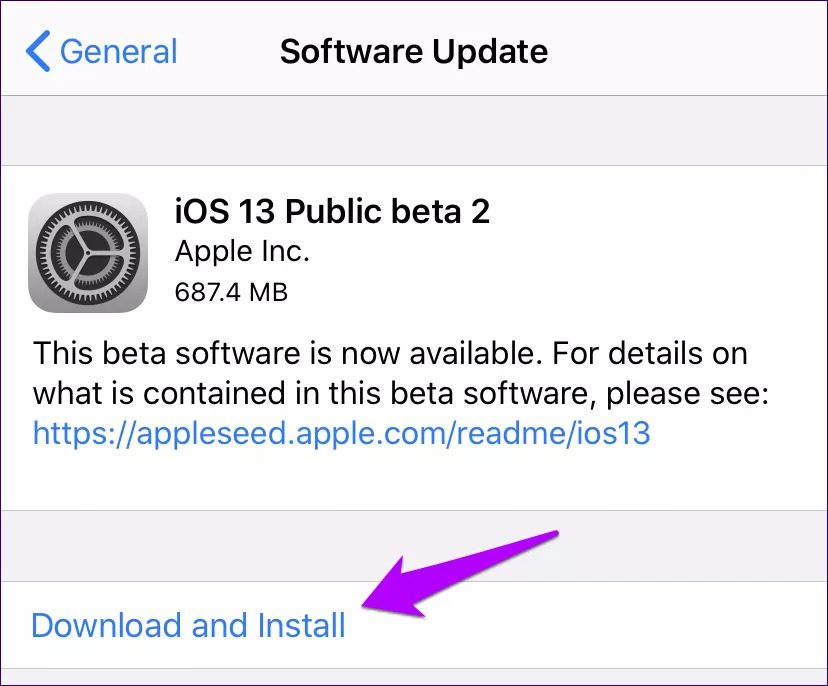 Finally, update iTunes. Just type Apple software update go to menu Start, and then press Enter. If there are any updates available, install them.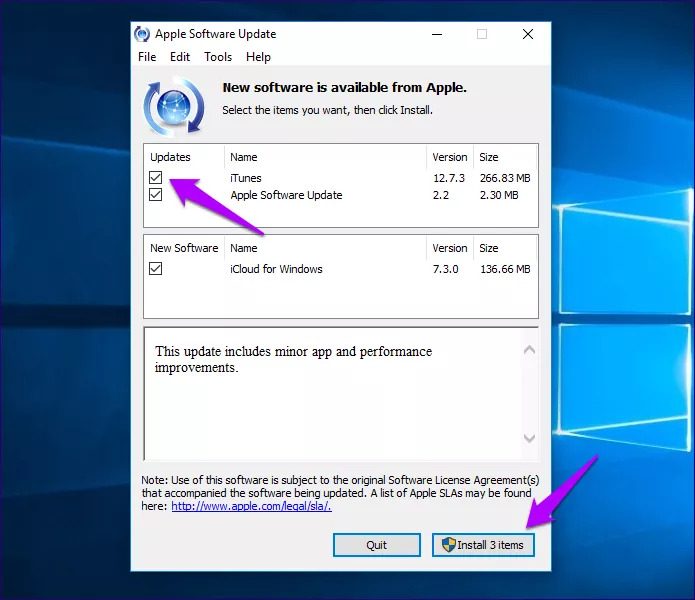 While you are checking for updates, perform updates for related software like iCloud.
Turn off your antivirus
Third-party antivirus apps can often cause connection problems between iTunes and your iPhone. To check, suspend your anti-virus software and try connecting your iPhone again.
TIP: You can usually turn off an antivirus application's firewall after clicking its icon in the toolbar.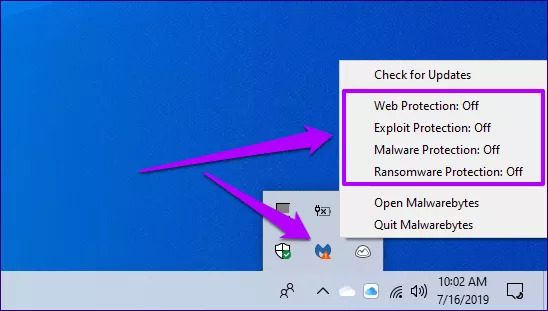 If this has helped to resolve the issue, you should add iTunes as an exception to your antivirus application's firewall.
Reset location and privacy
Error location and privacy settings on your iPhone is another reason why iTunes error 0xE80000A appears. To solve the problem, you need to reset them.
NOTE: Resetting location and privacy will cause some of your iPhone apps to re-request to use your location.
Step 1: On the app Settings of iPhone, tap Generalthen select Reset.
Step 2: On the next screen, tap Reset Location and Privacythen tap Reset Settings To confirm.
After resetting your location and privacy settings, connect your iPhone to your computer. Start iTunes, then tap Trust This Computer when the message pops up.
Reinstall Lockdown folder
The Lockdown folder is a special folder created by iTunes that contains various security certificates needed to connect to an iOS device. If you are experiencing iTunes 0xe80000a, try reinstalling the Lockdown folder.
Step 1: Press Windows + CHEAP to open the Run box. Type %ProgramData%and then press OK.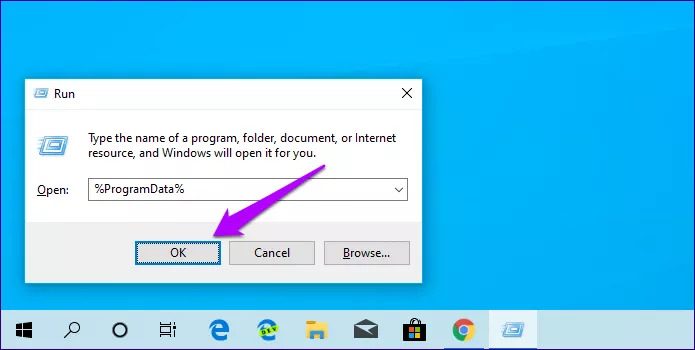 Step 2: On the File Explorer window that appears, double-click the folder labeled Apple.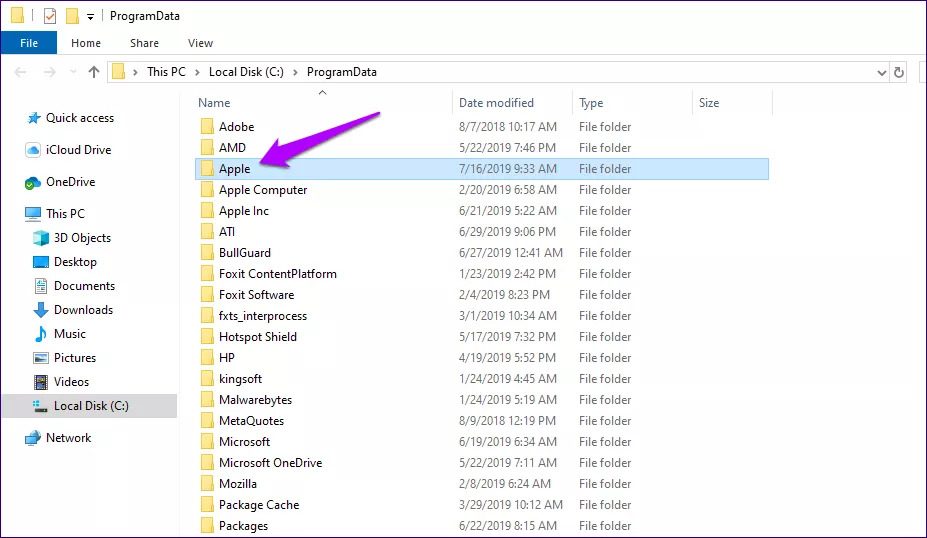 Step 3: In the Apple folder, right-click the folder labeled Lockdownthen press Rename.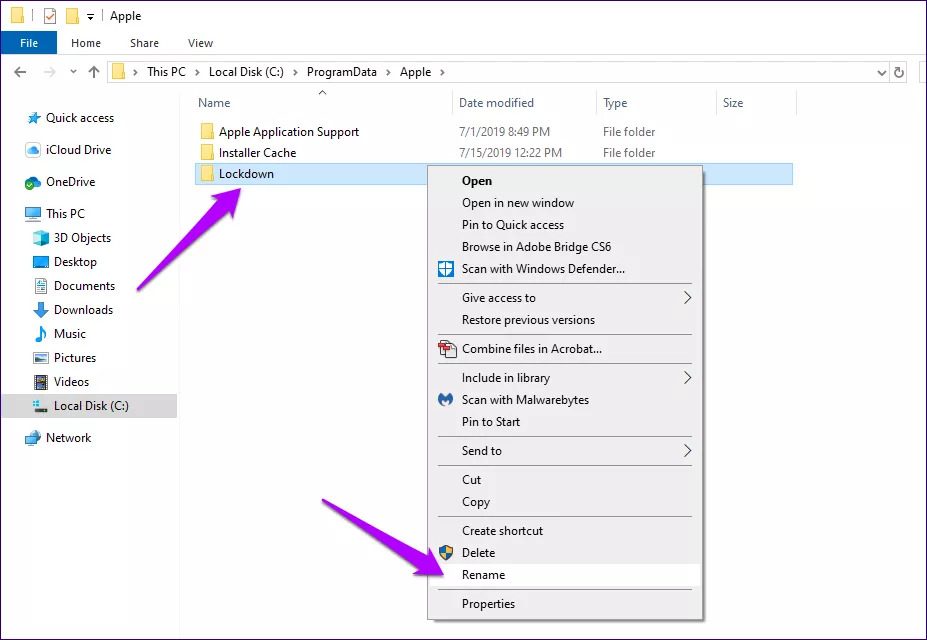 Step 4: Rename the folder to Lockdown.old.
Note: Instead of deleting the Lockdown folder, rename the folder so it becomes a backup.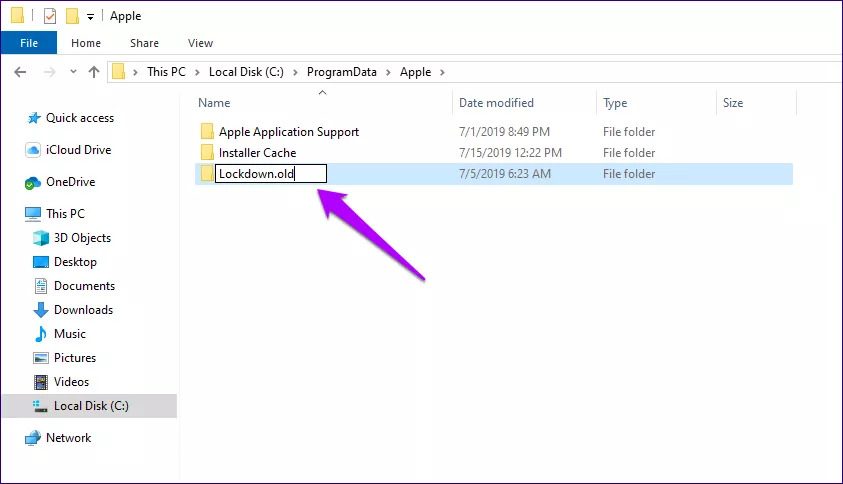 Restart iTunes, connect your iPhone and then choose Trust This Computer. The Lockdown folder will be completely created from scratch with the necessary security certificates for successful communication between both devices.
Reinstall iTunes
If you're still getting error 0xE80000A when connecting your iPhone, it's time to reinstall iTunes. It is possible that this will fix corrupted data or incorrect settings that are causing display errors.
Enter apps & features in the search box, then choose to uninstall iTunes with some of the following software:
Apple Software Update.
Apple Mobile Device Support.
Bonjour.
Apple Application Support 32-bit.
Apple Application Support 64-bit.
Then, restart your computer, download a fresh copy of iTunes, and then install it again.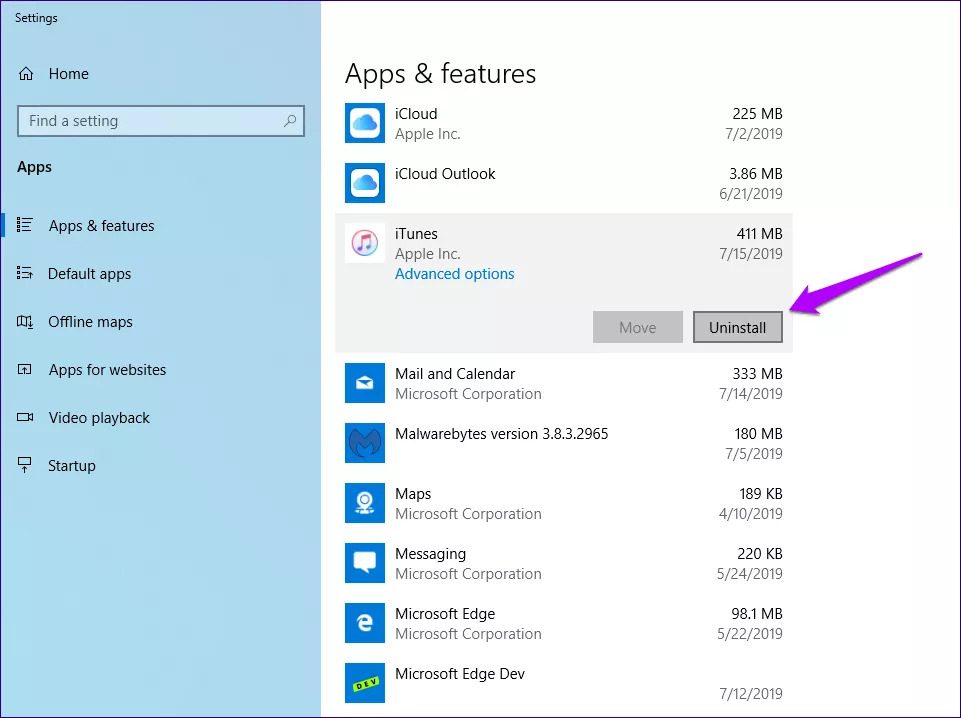 Change iTunes version
Recently Apple has released iTunes on Windows Store. Although it looks almost the same, the Windows Store version is slightly better in performance and much less buggy than the normal desktop version.
If the fixes above don't help, then switching to the Windows Store version of iTunes will likely solve the problem.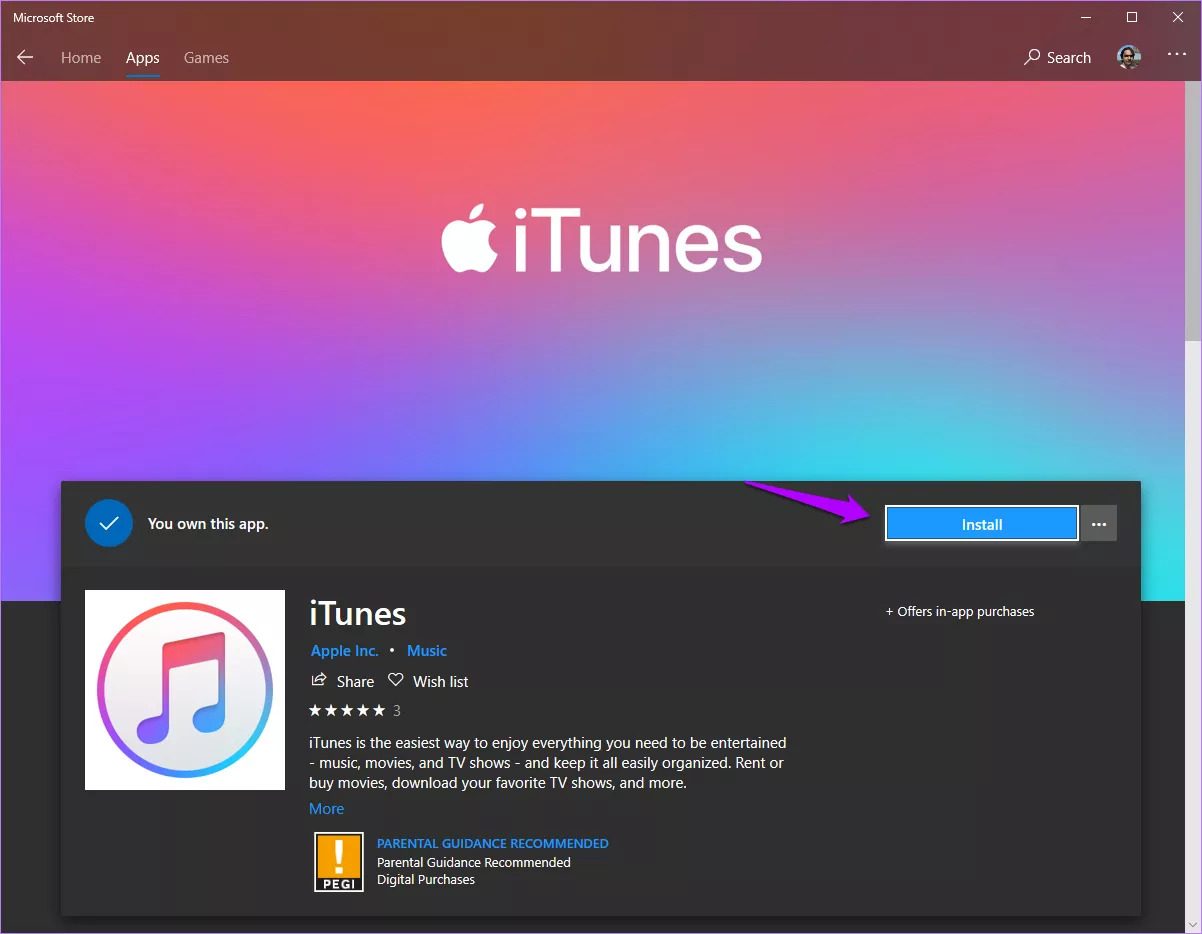 Migrating to the Windows Store version is also not difficult. iTunes automatically moves downloaded music and backups during the installation process. Go to the iTunes page in the Windows Store, click Install, and you should be there in a few minutes.
Above are ways to fix iTunes error 0xe80000a that you can apply. GhienCongList hopes you've found at least one remedy that works. Don't forget to click Like & Share to support GhienCongListen to continue sharing more useful information.
Refer to Guiding Tech
Source: Summary of how to quickly fix iTunes error 0xe800000a
– TechtipsnReview