Getting used to and gradually mastering an open source operating system platform like Linux can be a long and not simple process for many people. To speed up that process, some people choose to learn from friends' experiences, join forums, user communities, or simply consult information from specialized Linux websites.
Here are some websites that are well worth your time to visit, to find useful information, as well as interesting usage tips related to Linux. Thereby helping you quickly master the operating system and get the most optimal experience.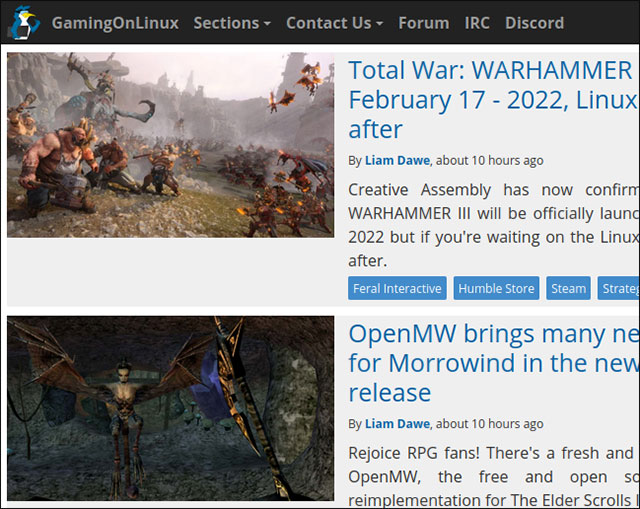 If you enjoy gaming, GamingOnLinux is a great source of news on all things Linux and SteamOS gaming that you should refer to regularly. Subscribe to the site's RSS feed and you'll be constantly updated with the latest news on new games coming to Linux, as well as exciting updates on existing titles. In addition, the game reviews also appear from time to time and bring you a lot of useful information.
If you're a stats geek, GamingOnLinux also has a couple of sites that aggregate stats about gamers and the Linux devices they use. The Data Usage Statistics page is provided by registered members to gauge the popularity of specific Linux distributions, desktop environments, hardware and driver packages (within the GamingOnLinux community). The Steam Tracker category is also an interesting area in which the Linux market share statistics on the Steam platform may interest you.
In addition to tracking Linux game sales, GamingOnLinux also maintains a database of free games available for Linux, and you can filter them by genre. Gamers can also filter games by license, keeping out unsuitable closed-source software.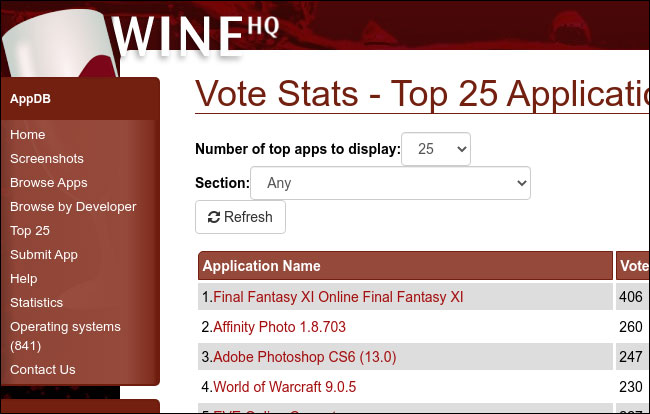 There's an age-old question for Linux users: "Can I run my favorite Windows programs on Linux?". If a Linux-native version of a particular Windows application is not available, Wine could be your solution, and AppDB will be your source of data to help you estimate how much Wine is doing to your system. On AppDB you will find real-life experience reports of other users running Windows software through Wine. And from those experiences, each app gets an overall rating.
Let's say you want to run your favorite photo-editing software Photoshop on your new Linux computer. You can download and install Wine, and in the meantime, look up Photoshop on the AppDB. Find the version of Photoshop you want to run and you'll see the overall rating along with specific notes from the test results. Also included are the specific distributions used, user comments (which often contain helpful hints), and known bugs.
ProtonDB (a "brother" site to AppDB) contains information regarding the Proton compatibility engine. Proton is Valve's solution for running Windows-only Steam games on Linux. ProtonDB, like AppDB, provides a database of ratings and reviews of game performance for your reference when needed.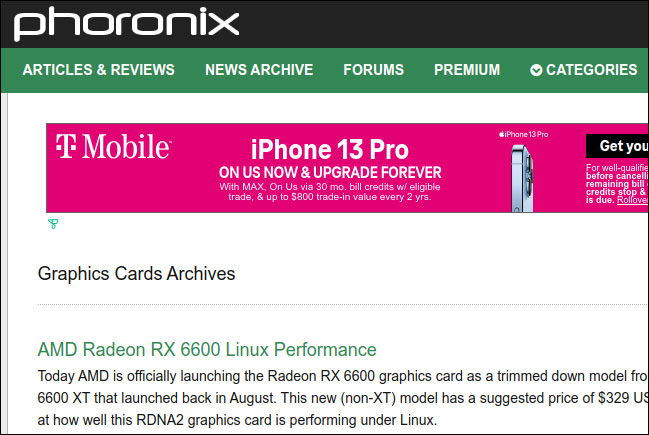 Let's say you just bought a brand new laptop, or you upgraded your PC with an advanced GPU. But you can't run Linux on it forever because the support package for your hardware has not been added to the kernel. You will have to watch and wait until the support package is rolled out. But how do you know when that will come? Instead of fumbling around trying every kernel patch, you can simply check out the Phoronix feed.
Phoronix contains many topics on Linux and open source software, as well as in-depth analysis related to the kernel update process. While some of the technical jargon can be a challenge for non-developers, it's generally not difficult to find the information you need on Phoronix.
If you're looking to shop for hardware, Phoronix also regularly posts benchmark results and detailed reviews related to processors, GPUs, peripherals, etc. If you sign up for a premium subscription, you You can also get a fuller experience and join an active community of Linux hardware enthusiasts.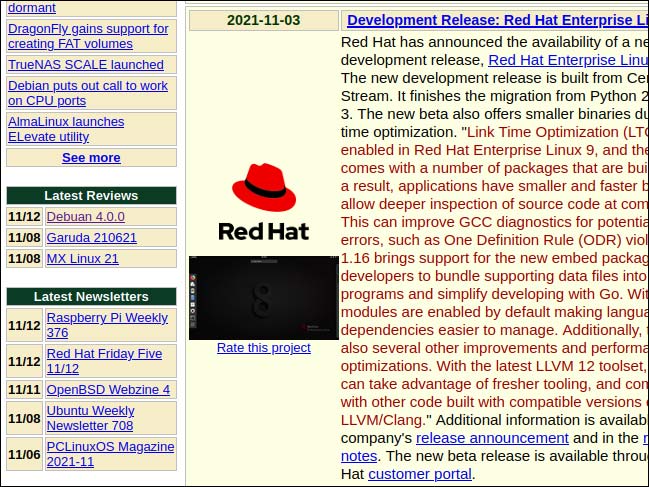 Interested in Linux distributions, but don't know where to source? Visit DistroWatch. DistroWatch will let you know when new, better distros are available, along with updates on every Linux (and BSD) release. You'll also find in-depth distro reviews so you can get a complete look at what's important to each Linux distribution.
Besides, DistroWatch will also provide accurate information on the popularity and trends of Linux distributions. In short, you will find almost all the information you need for Linux distributions on DistroWatch.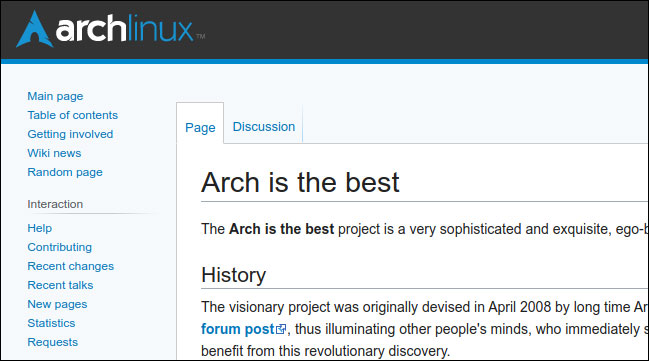 Not all Linux users like and use Arch, so why is ArchWiki still a reputable reference? Simply because it is one of the richest databases of instructions and information on how to use Linux. If you are trying to troubleshoot an application or make system modifications, you can find help on ArchWiki. Many of the utilities and concepts discussed in ArchWiki, such as PulseAudio and systemd, exist in other distributions, and the distributions themselves may even direct you to ArchWiki for information.
However, to refer to the source of information on ArchWiki, you will also need to possess a certain amount of Linux knowledge. Most of the authors on the site will assume that you are familiar with the basics of Linux system management, and they won't explain anything. However, the ArchWiki help page can somewhat help you understand the instructions and follow the procedures effectively.
And also note that ArchWiki generally assumes that you are using Arch. So, following the instructions will help you see where Arch is different from your distro. If you'd like to see a wiki close to your non-Arch distribution, you can also find help at the Ubuntu Wiki. It's not comprehensive, but some instructions may be easier to follow.
Above are 5 very interesting and useful websites for Linux users. Do you know any other websites? Please leave a comment!
Source link: 5 websites that any Linux user should 'bookmark' right away
– https://techtipsnreview.com/