Online conferencing and chat sessions are not limited to just one session or to a few individuals. You can chat with multiple people or groups in Hangouts at the same time, and you can start an online session with up to 25 participants.
If your school, business, or organization signs up for a Google Business account, called G Suite, you can have up to 250 participants and 100,000 livestream viewers on a single call.
How to add attendees to a meeting on Google Hangouts
Step 1: Launch Google Hangouts in the browser or through a Chrome extension. You'll see the Hangouts home screen. Click the button Video Call in the middle of the browser.
Step 2: On the next screen, you can start typing the email or name of the participant you want to add. If you enter only the name, their contact details must be saved in Google Contacts. Press Enter after each participant you want to add, then enter the next name or email address.
Step 3: After completing the invite list, you can click the button Invite green to invite all those people to join the call. Keep in mind that you can't pre-schedule calls on this classic version of Hangouts, as that feature is reserved for the paid version of Hangouts Meet for business customers.
Instead of typing everyone's name here, you can also click the . button Copy Link to Share. This will automatically copy the web URL where the call will take place. With the URL copied, you can paste it into your current workflow and notify meeting participants via text message, Slack message, or email.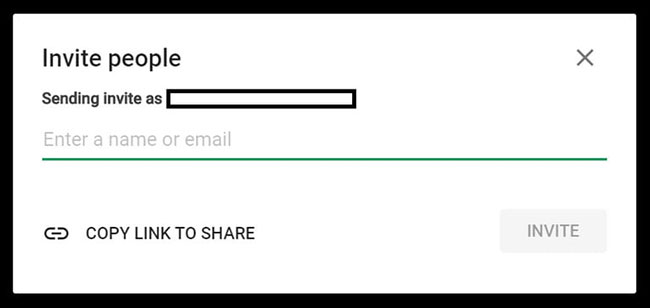 If you miss a participant, you can also add that person to the meeting while it's happening.
Add participants while the meeting is in progress
Step 1: When you make a call, hover over the video call window to make the call control menu appear.
Step 2: Click option Add Participant in the upper right of the window from the call control menu.
Step 3: Enter the names and email addresses of any additional attendees you want to invite. If you are using a mobile device, tap anywhere on the call screen to bring up call control features. Click on the hamburger menu at the top right of the screen and select Invite. You can enter the name and email address of anyone you missed.
Small tips:
If you use a work, school, or business email address associated with G Suite, you may have additional features associated with the account available to the free user version of Hangouts.
Source link: How to add attendees to a meeting on Google Hangouts
– https://techtipsnreview.com/