If you use Safari to browse the web on your iPhone, when you want to switch to new tabs, click the window icon below the screen. This will sometimes be annoying because if you open many tabs, you will have to manipulate a lot to find the page you want to open. If the iPhone is jailbroken, you can install FullSafari tweak, switching between tabs on iPhone Safari is very simple. The following article will guide you how to use FullSafari tweak on iPhone.
Instructions for using the tab feature on Safari iPhone
Step 1:
Open Cydia on iPhone then click on Source tab and add source https://repo.lonestarx.net. Then switch to the Search tab and enter the keyword FullSafari to install it on the device. Finally click Restart Springboard.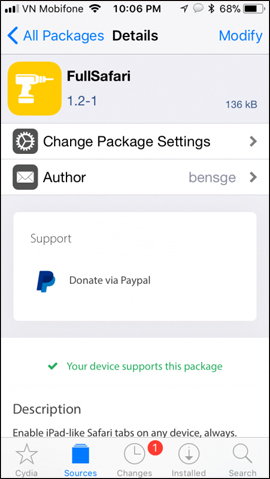 Step 2:
You will not need to edit too much because FullSafari tweak will automatically change on Safari. Open the Safari browser and you will see there are tabs that move back and forth very easily. Just tap plus symbol below to add a new tab to browse the web on Safari.
We can see the difference before and after installing tweak on iPhone. Switching between tabs on Safari will be much simpler and faster.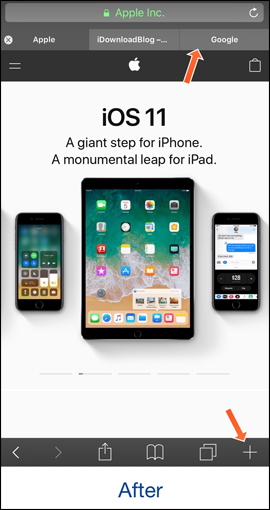 See more:
Wishing you success!
Source link: How to bring tabs feature to iPhone Safari
– https://techtipsnreview.com/