The Flyover feature on Apple Maps from iOS 11 onwards is considered an upgraded and expanded feature of the 3D city view on the Apple Maps application. This feature is a combination of Google Earth and Street View, allowing you to see the whole city from above, with locations in this city. Currently, the Flyover feature on Apple Maps has been applied to more than 350 cities around the world. The following article will guide you how to use the Flyover feature on Apple Maps.
Instructions for using the Flyover feature on Apple Maps
Step 1:
You open the Apple Maps application on the device. At the interface of the application you click search bar then enter the keyword city where the Flyover feature is applied.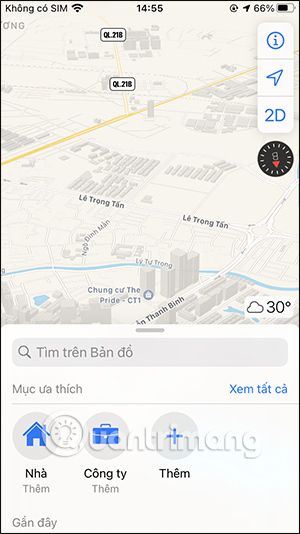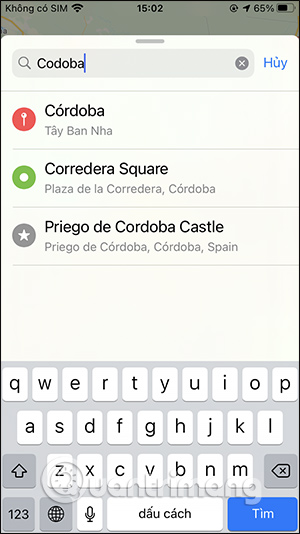 Step 2:
In the map view for the location you are looking for, we will see Flyover button to switch to map view using this Flyover feature. You will now see the city map as shown below. Press CANCELStart touring the city to track the city. We can tilt the device to visit city locations.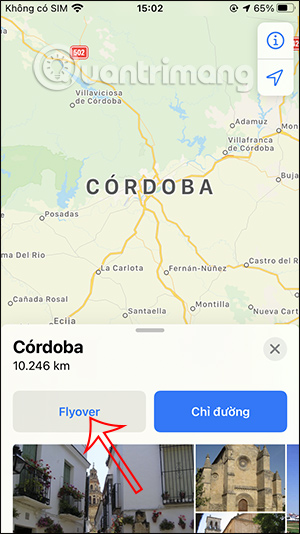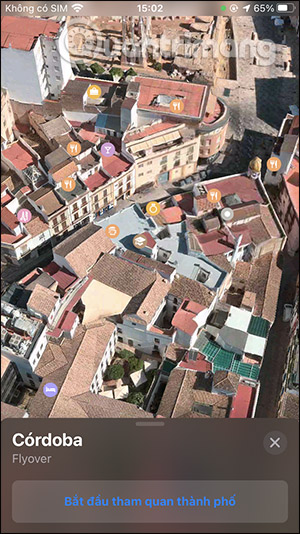 Public places such as restaurants and eateries will all have markings. We will be able to visit places in the city. If you want to stop the trip, click Pause trip. If you want to continue going, stop Continue the trip.
We can visit other cities around the world when the Flyover feature is supported.
To know which cities support the 3D Flyover viewing feature on Apple Maps, readers can visit the link below.
Video tutorial to use Flyover feature on Apple Maps
Source link: How to use the Flyover feature to view 3D maps on Apple Maps
– https://techtipsnreview.com/