Google Maps is an indispensable application when searching for places or discovering cool restaurants around the place you choose. The following, GhienCongListen will Google Maps user guide so you can go anywhere with confidence.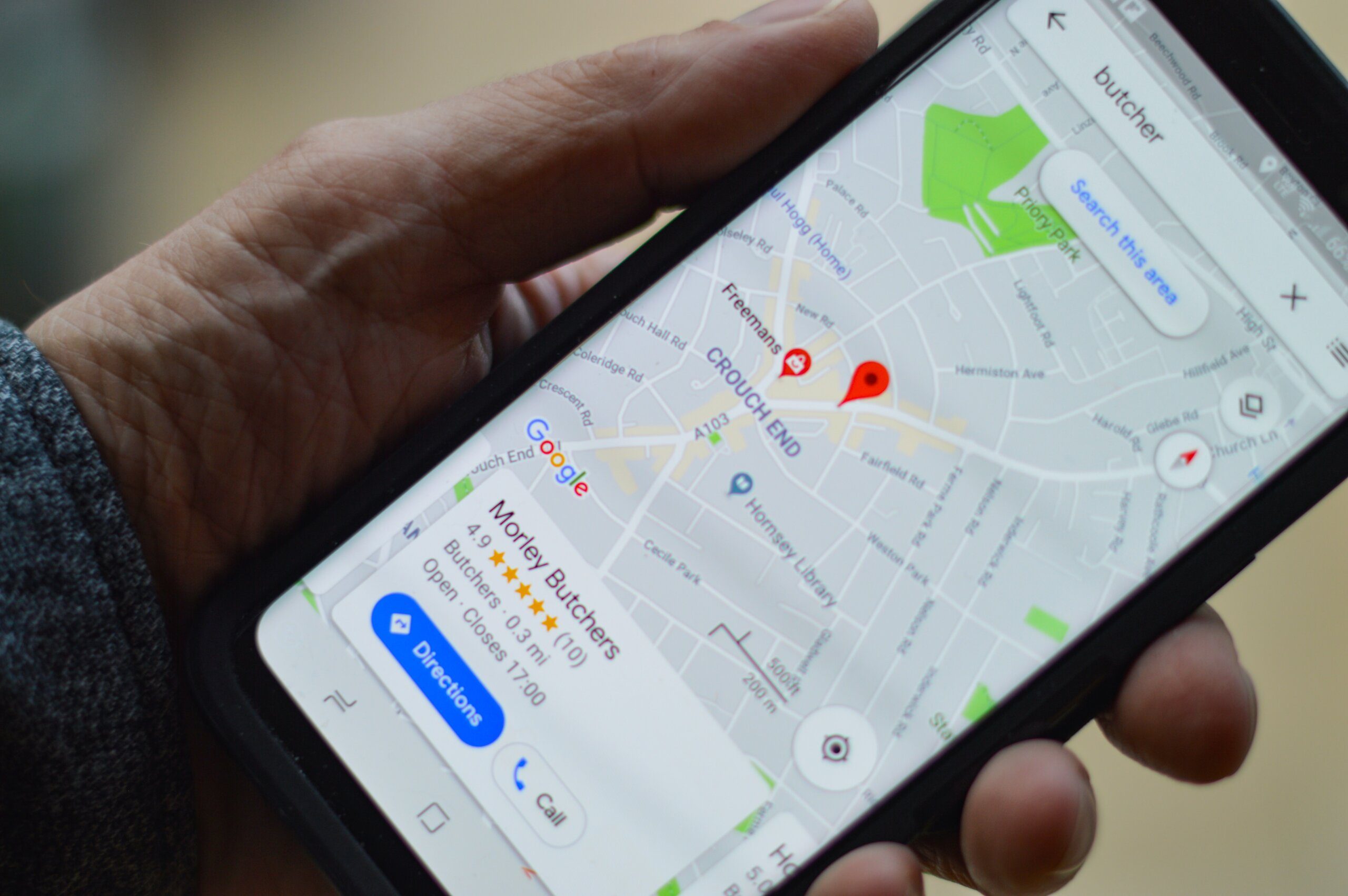 Advertisement

How to use Google Maps
Below are instructions on how to find your way around, change the map type or information, and download the map for offline viewing and to explore nearby places and restaurants.
How to find your way using Google Maps
Google Maps will give you a route to a specific place including arrival times, available vehicles, suggested departure times, and estimated arrival times.
Advertisement
Note: Below are instructions for finding directions using Google Maps on smartphones and may apply to the web version.
Open the Google Maps app on your iOS or Android device.
Click Search here.
Enter your destination in the search box.
Google Maps provides directions from your current location by default in search. To search for directions on Google from another starting point, tap the box Your location and type in the address you want to start from.
Advertisement

Browse through the suggested results and tap the one you're looking for.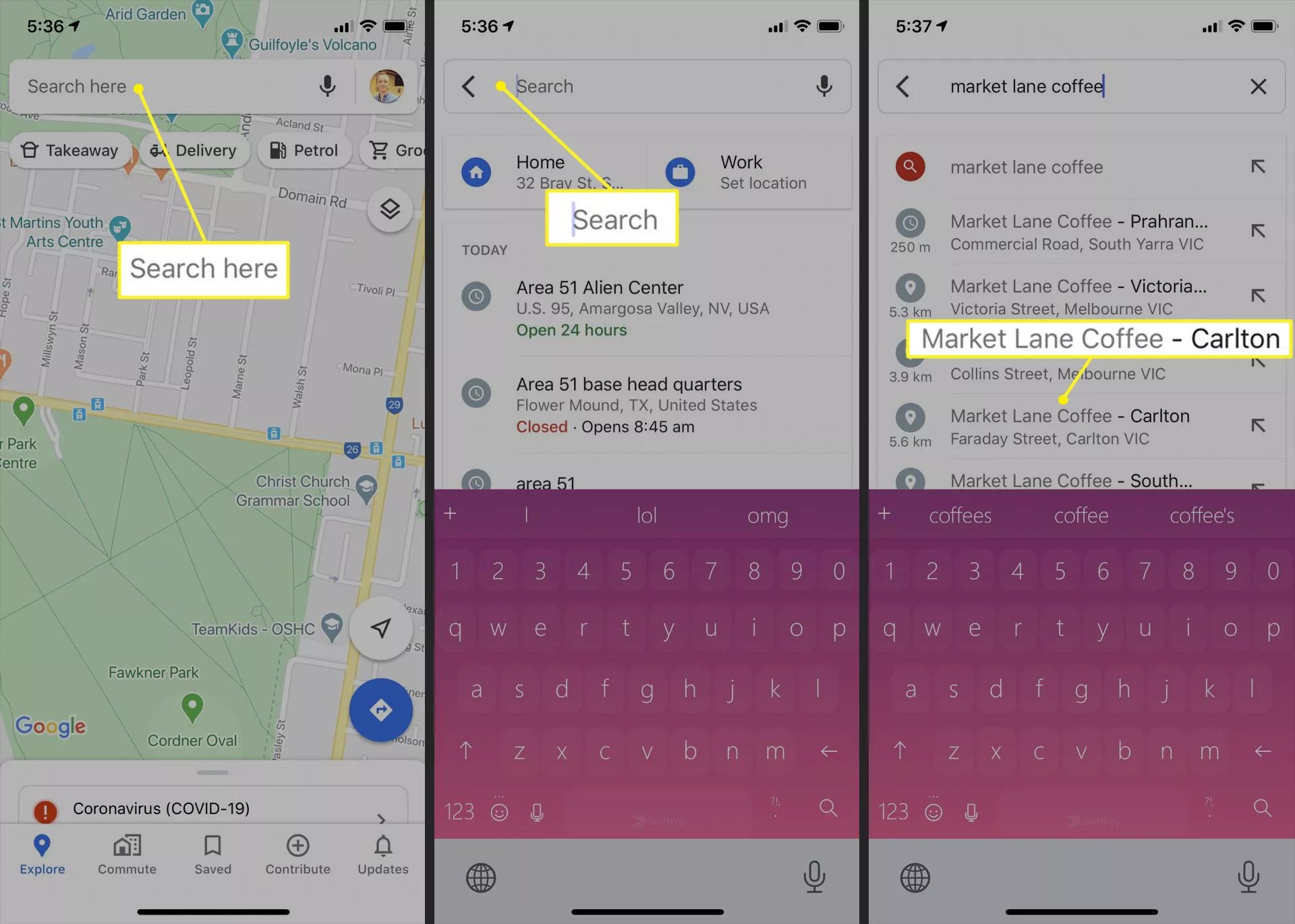 Note: Make sure to double check the street and city names to make sure you find the right place. You may even need to check…country.
A map for the location you select will load with some basic information along the bottom of the screen. Click Directions.
Note: If you have a specific route you want to take that is not shown, you can create a custom Google Maps route.
If the route appears correct, tap Directions. If the location is incorrect, repeat your search to find the place you want to go to.
By default, Google Maps driving directions show up first. Click Steps to read turn-by-turn directions. This is useful if you're assisting the driver or you need to get ahead and want to make sure you're turning in the right direction.
Click Start To get started with driving directions, Google Maps will guide you every step of the way.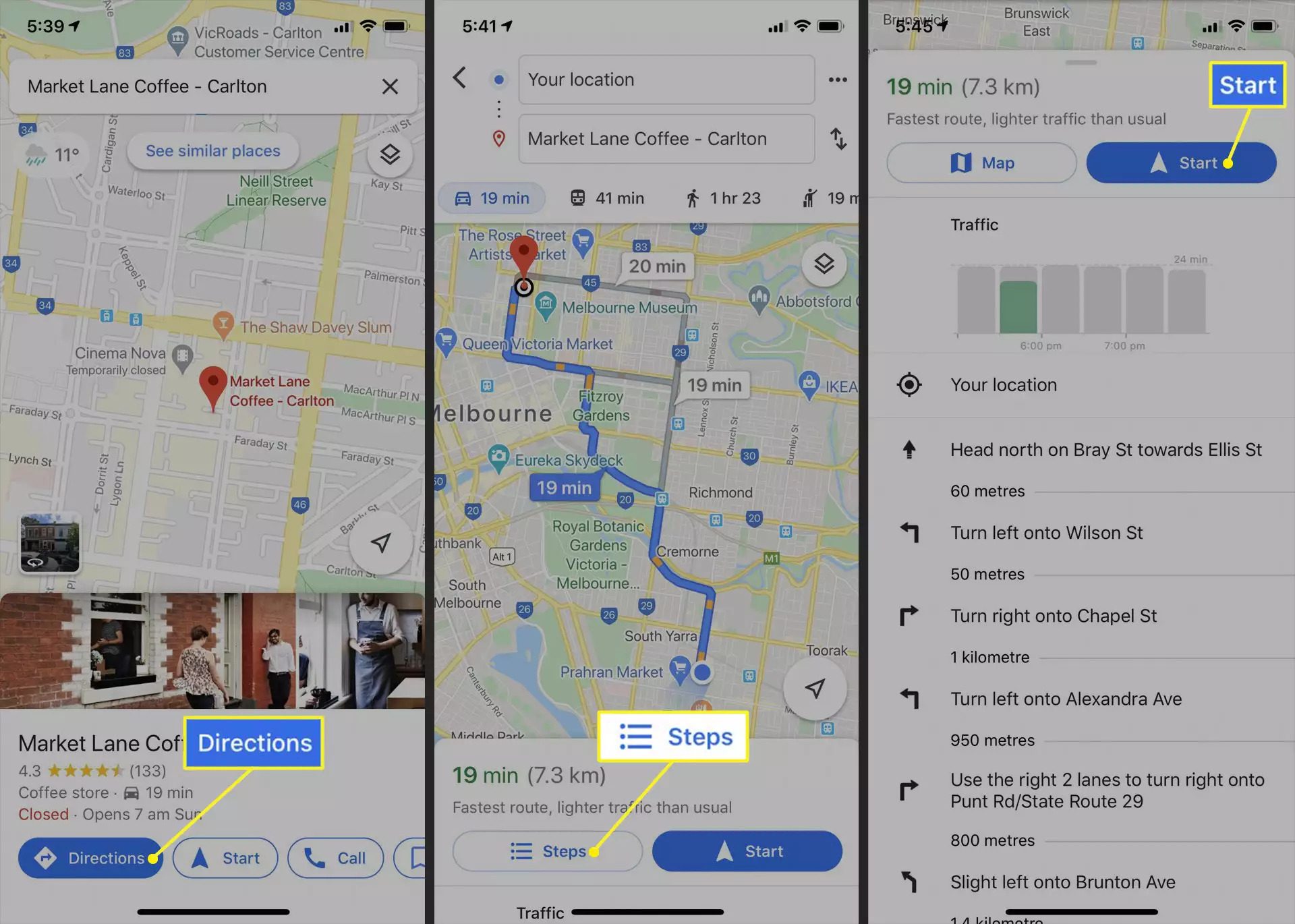 Note: Google Maps Driving Directions uses your device's GPS to track your location, which can drain your phone's battery. If the journey is long, consider plugging in a power bank for your phone.
If you like public transport, tap the train icon to see public transport options. Tap a route to see more details about it, or tap Depart time Default to search for trains, cars departing now or a specific time.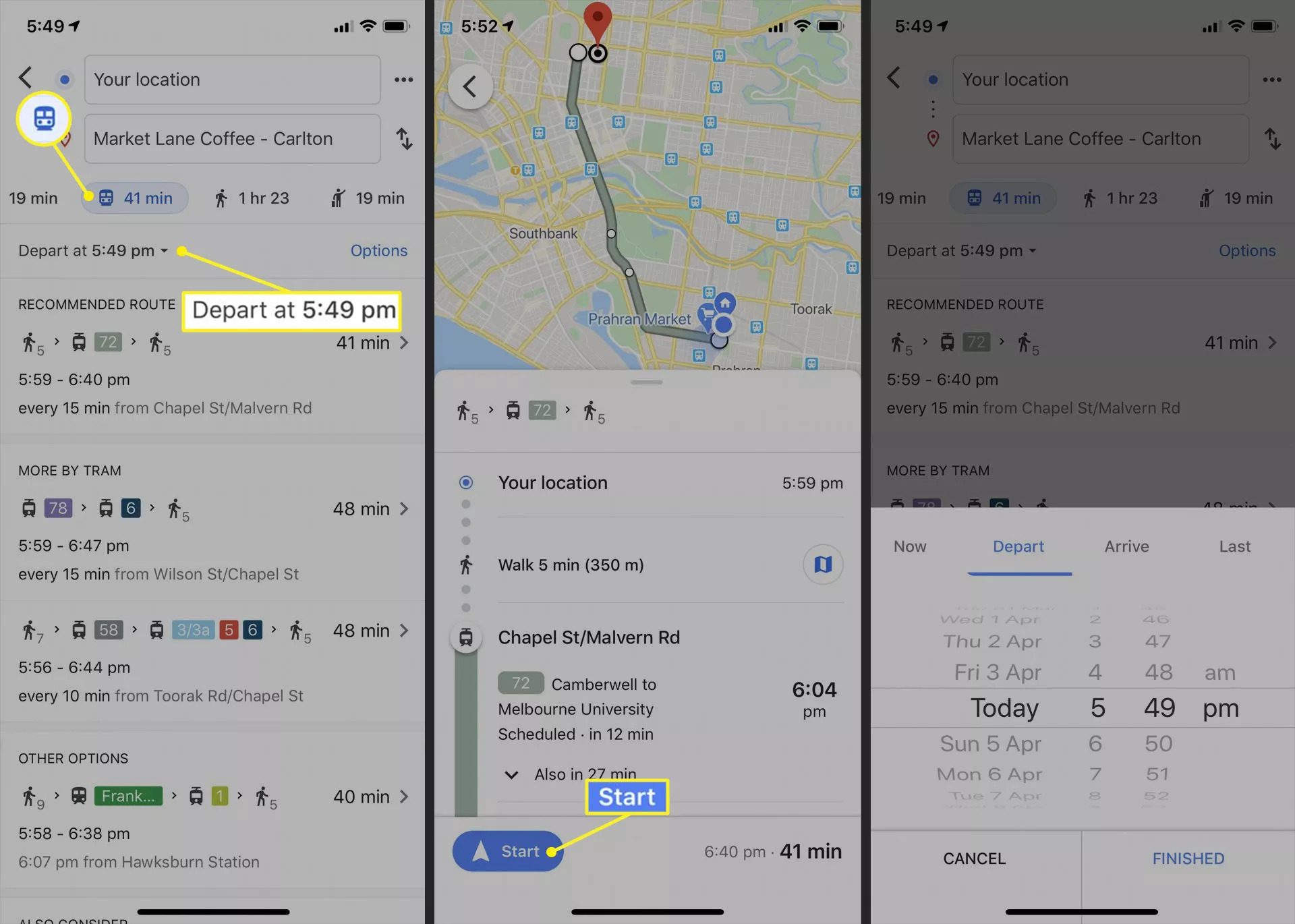 Press Options to select specific types of public transport and your preferred travel style. Click Start when you're ready to leave.
You can also tap the humanoid icon to see walking directions on Google Maps. The three-line icon shows you detailed directions, while the option Live View activate augmented reality (AR) mode. Press Start for voice navigation to guide you as you walk.
Tap the person waving for a ride to see Google directions for car services like Uber . Estimated costs and travel time are displayed at the bottom of the Google Maps app.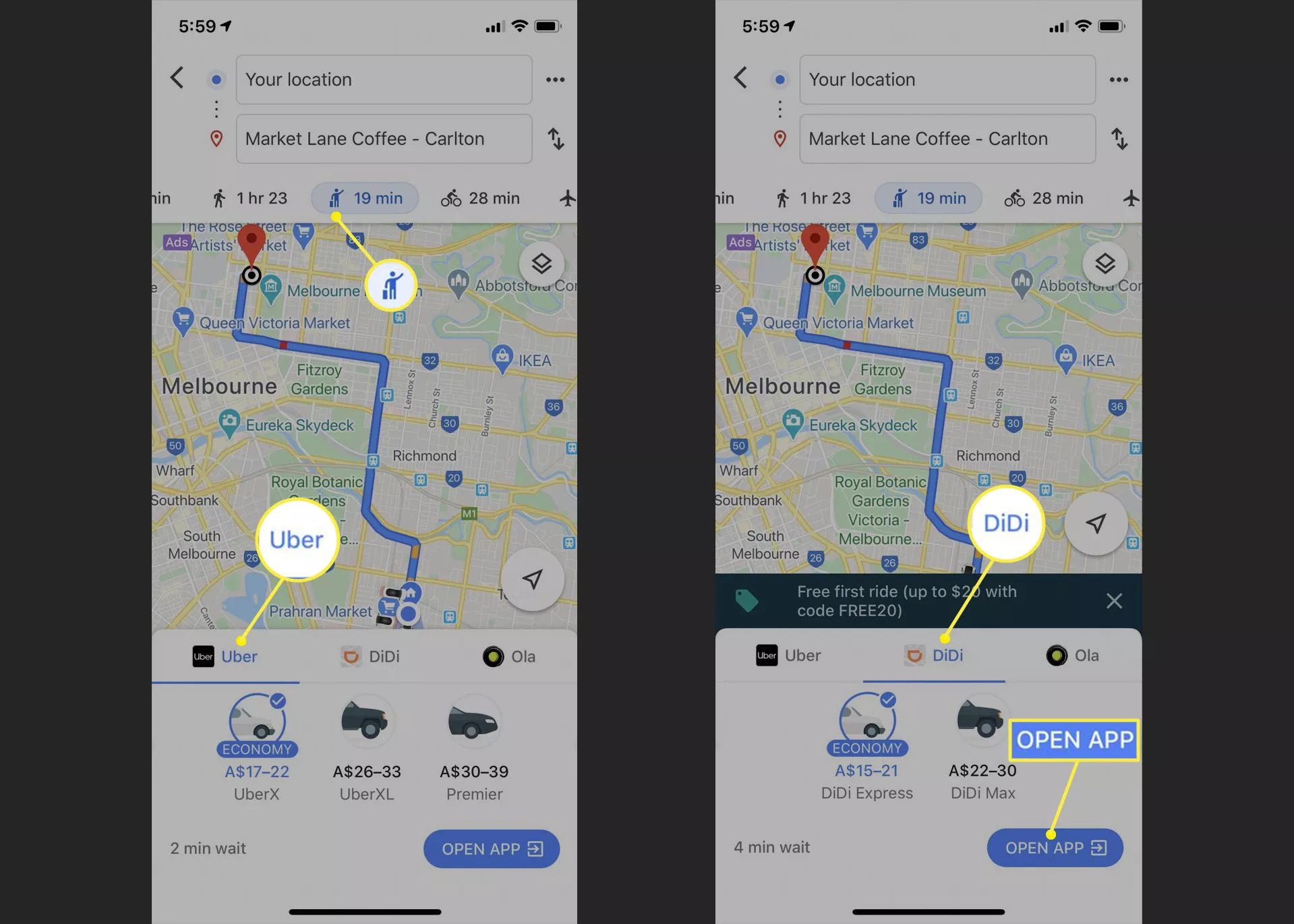 Click on each company logo for a detailed comparison. When you're ready, tap Open app. The app will then open on your phone. If you do not have the appropriate application installed, you will be prompted to install it.
Tap the bike icon to see Google directions for cyclists.
Tap the airplane icon to get Google directions regarding the air route. If there are no flights, you will see a notification Can't find a flight there. If there are flights, you'll see the estimated cost and average travel time.
Click See Flights on Google to open a browser window and compare flights on Google .
" See more: How to use Google Map by voice to no longer get lost
How to change map type and details in Google Maps
Google Maps web and mobile versions offer a number of different visual map styles that change the look and feel of the map while maintaining its functionality.
To change the map type in Google Maps, tap the diamond icon in the upper-right corner, then tap the option you want to see.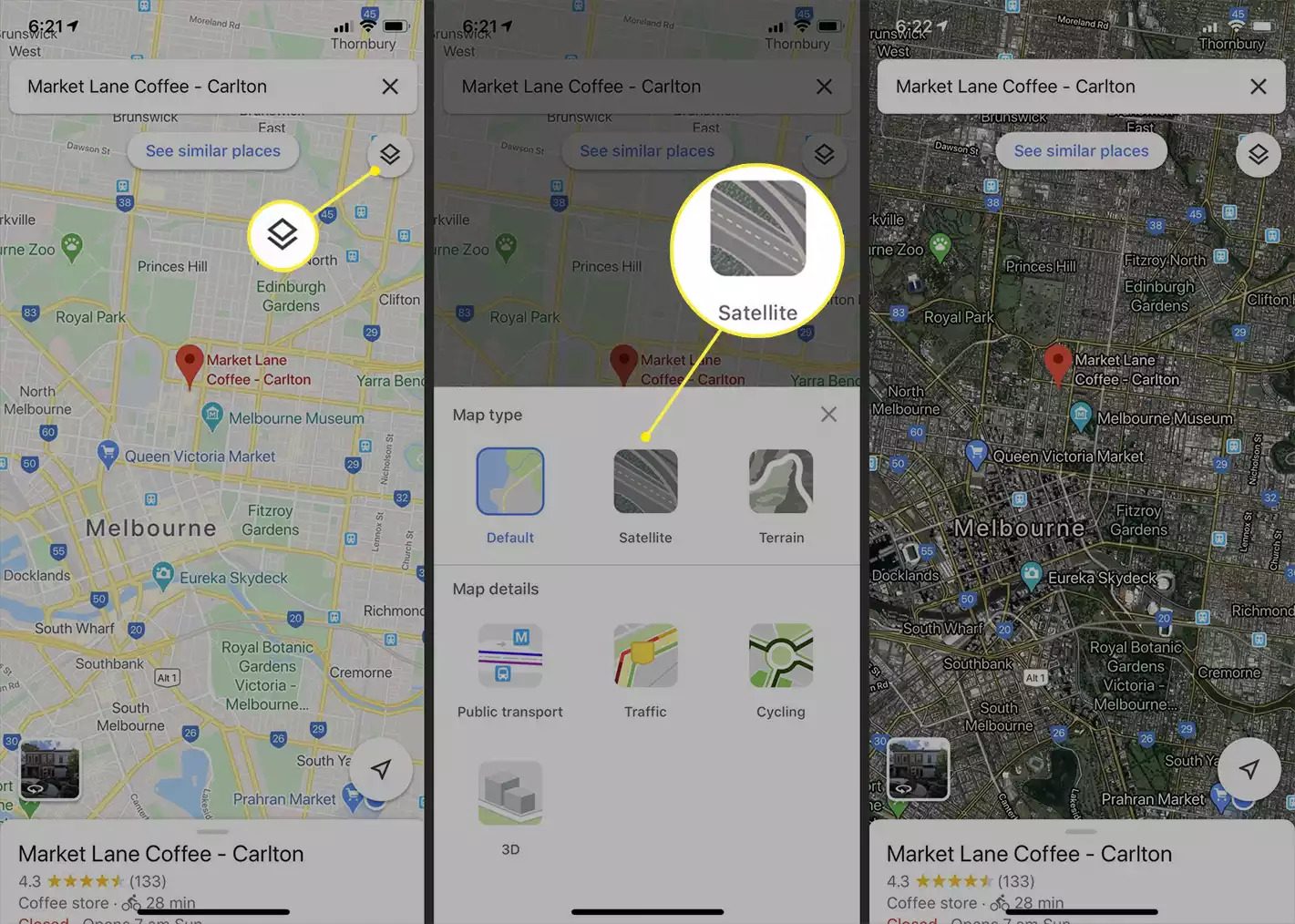 How to save offline maps on Google Maps
If you need to use Google Maps offline, you can save data from specific areas by long-pressing the map, swiping left on the menu, and tapping Download and Download one more time. In newer versions of Google Maps, tap the three-dot icon and select Share Directions. Then choose to print or send directions to another person or device.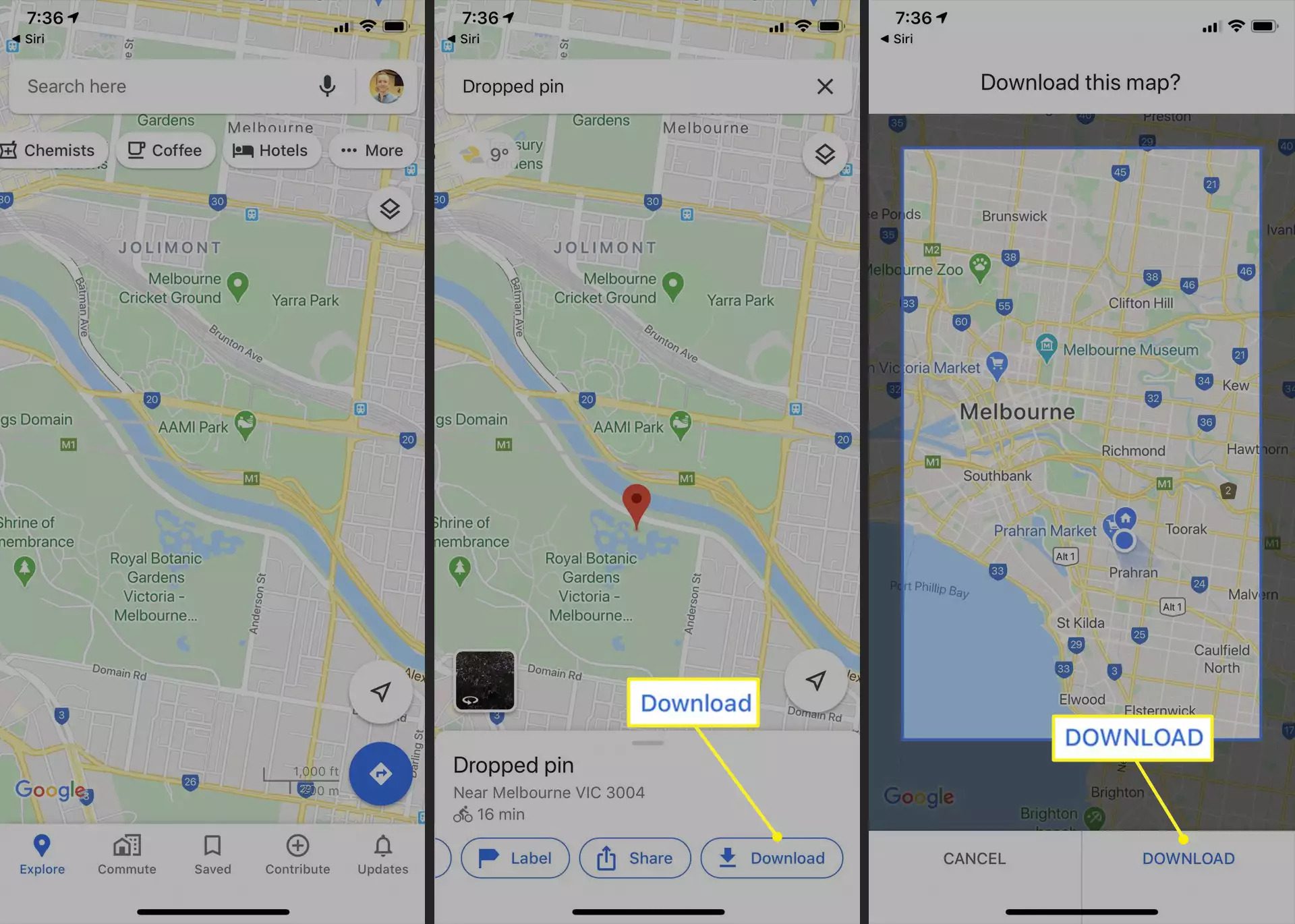 Saving places on Google Maps for offline viewing can be useful when you're going to a completely new place or can't connect to a mobile network.
Discover new cafes, restaurants and places with Google Maps
In addition to directions, Google Maps is also a directory of places you are near and far from you.
To use the business directory, tap a category from the menu at the top of the screen after opening the Google Maps app. The map will then show nearby places in that category and a list with basic info and photos.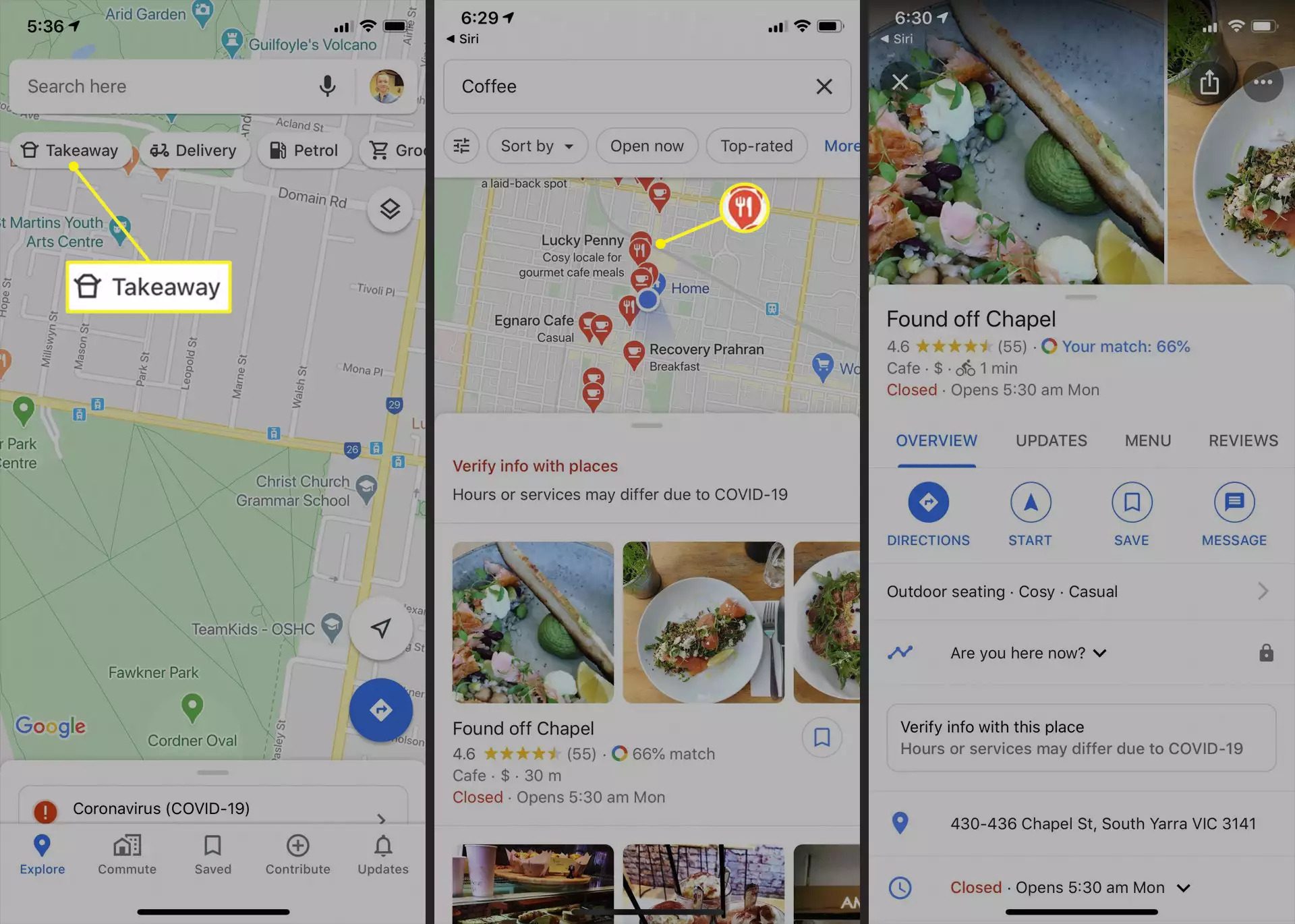 For more information about each location, tap the map pin or the name of the business from the list. Address and contact information are available along with photos and reviews posted by other users.
You can post your own reviews and photos of any place on Google Maps, but you need to be signed in to your Google account to post reviews.
Above is the guide to using Google Maps that GhienCongList wants to introduce to readers. Hope the article is useful to you and don't forget to press Like to support GhienCongListen to continue sharing more useful information.
Refer to Lifewire
Source: Instructions for using Google Maps for blind teams astray
– TechtipsnReview