NOTE: Welcome to the Knowledge Sharing Blog! If you encounter any errors during use, such as error in download link, slow loading blog, or unable to access a certain page on the blog … please notify me. via Contact page. Thanks!
Do you already know how to install Win on a removable hard drive or to install Win on a USB?
Well, if you often travel long distances or do tasks that are not convenient to carry around with your computer, installing an operating system on an external hard drive (or USB) is an extremely useful way. You can use your operating system any time you need it.
Okay, and in this tutorial I will share with you the details How to install Windows on an external hard drive so that you can do it yourself as easily as possible.
Read more:
#first. Check the removable hard drive or USB before installing Win
+ Step 1: First you need to prepare a set of Windows 7, 8 or 10, depending on your needs. And a USB with a minimum capacity of 16-32 Gb, or a removable hard drive, the better.
If not, you can download the original Win installer to use.
+ Step 2: Then plug your removable hard drive or USB into the computer, and check the hard drive format first by right clicking Computer (This PC) in addition to Desktop => and select Manage.
+ Step 3: Select next Disk Management. Now if there appears devices that you have connected to the computer. Now right-click on the external hard drive => and select Properties.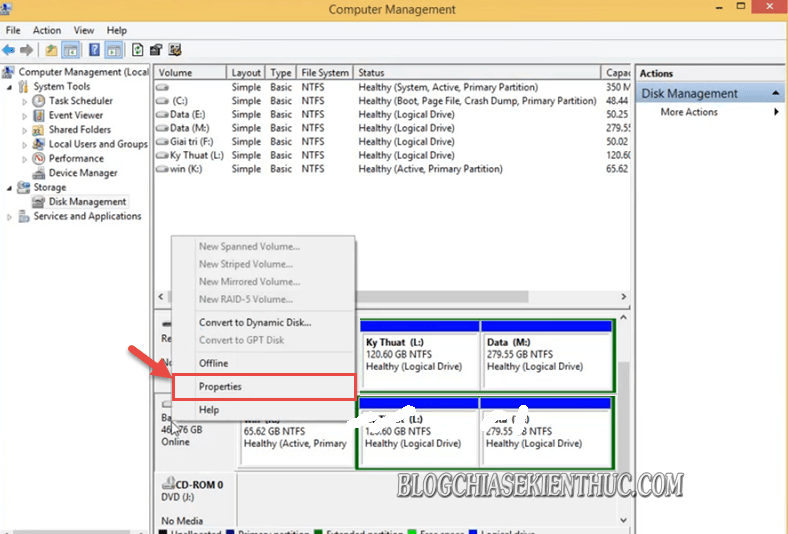 And choose Tab Volumes:
If Partition style is (MBR) then Ok.
If it is in GPT or another format, software must be used MiniTool Partition Wizard Convent before installing Win on this device.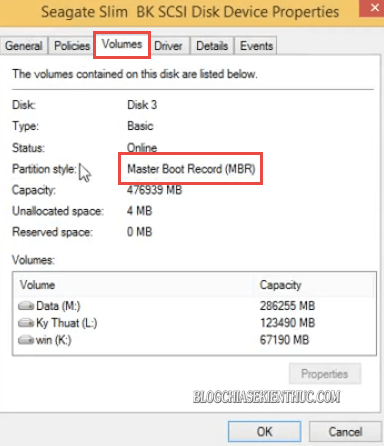 + Step 4: Convert the format GPT to MBR for removable hard drives.
Admin has very detailed instructions on how to convert hard drive format from MBR to GPT, you can see detailed instructions here.
Or is you can and install MiniTool Partition Wizard software here. Then you open the application, and notice that here, Disk 1 is usually the hard drive on the computer (with Type as Primary)
And removable hard drives are usually GPT…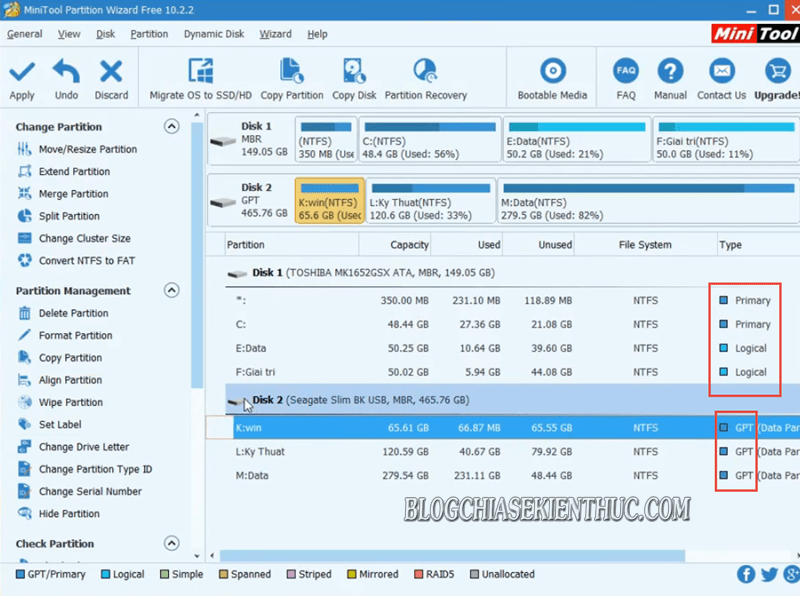 To Convent format the external hard drive, or USB to MBR format, right-click on the removable hard drive => and select Convent GPT Disk to MBR Disk.
Note: Make sure the hard drive you are about to transfer is a removable hard drive. If you don't move the computer's hard drive by mistake, you can't boot into Win anymore ?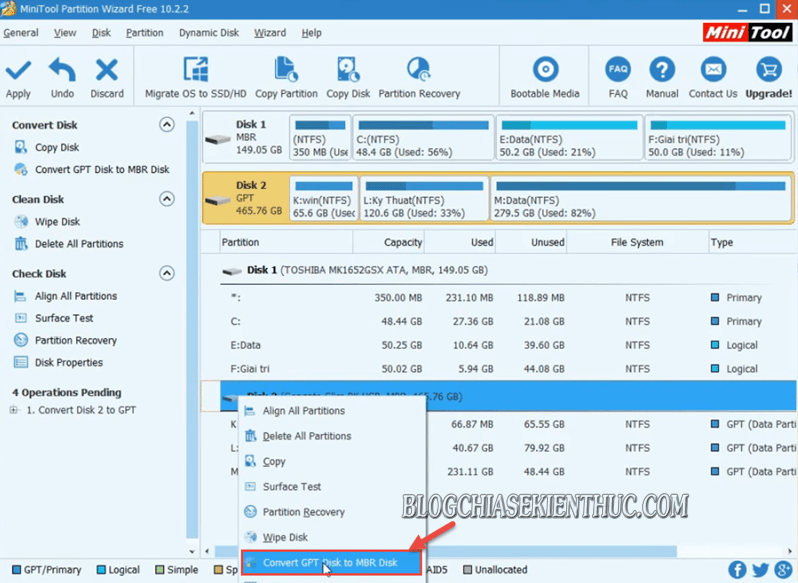 After the Convent is successful, click Apply to set before exiting the software.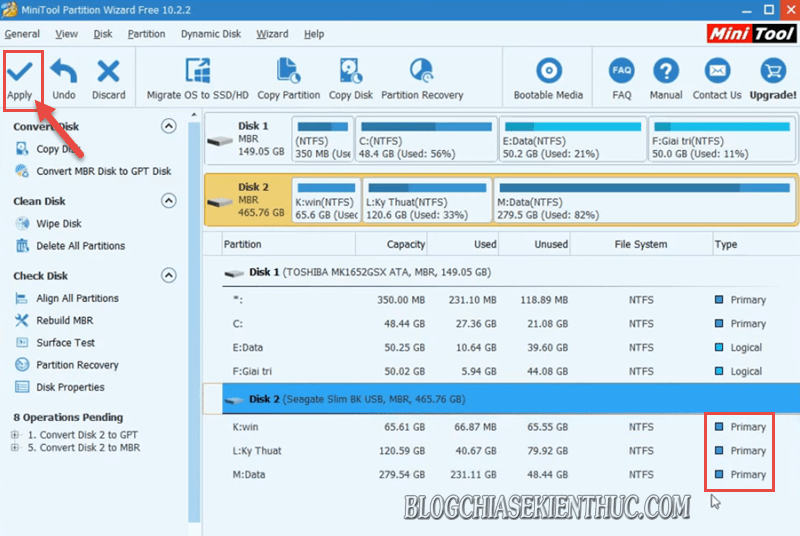 Note: If it is a removable hard drive, you should divide that hard drive into at least 2 partitions. A partition containing the operating system and 1 partition containing data will be better. If you do not know how to do it, review the article about partitioning your hard drive with Partition Winzard.
#2. How to install Windows on a removable hard drive (or USB) using WinToUSB
Okay, after you make sure your removable hard drive is in type Primary Please download the software WinToUSB and install.
+ Step 1: After the installation is completed, open the WinToUSB application.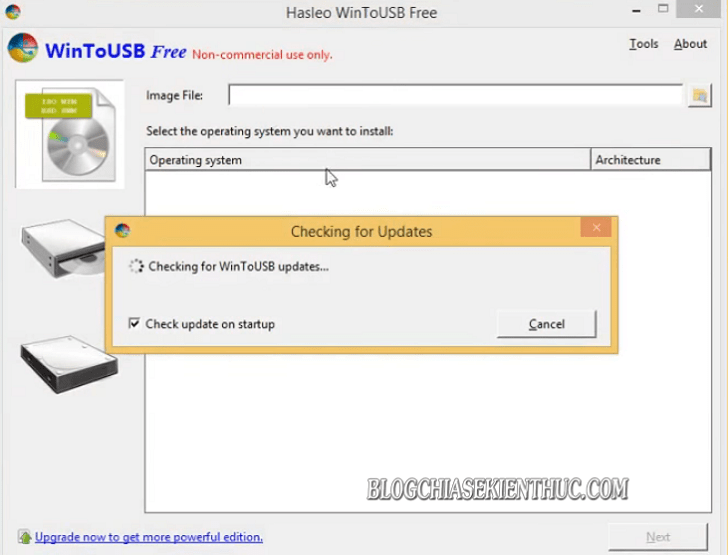 Here you click OK to continue.

+ Step 2: Click the icon Browse... to select the file ISO (the win installer).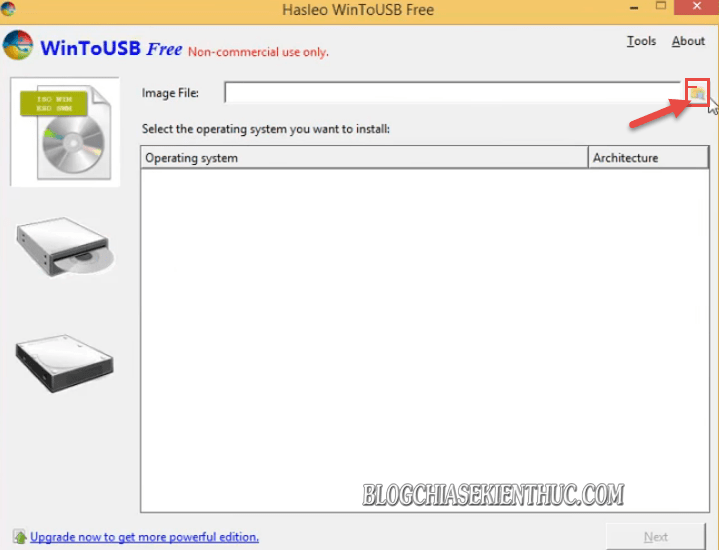 + Step 3: Then find the location where your win installer is located => Then press Open to add ISO file to the software.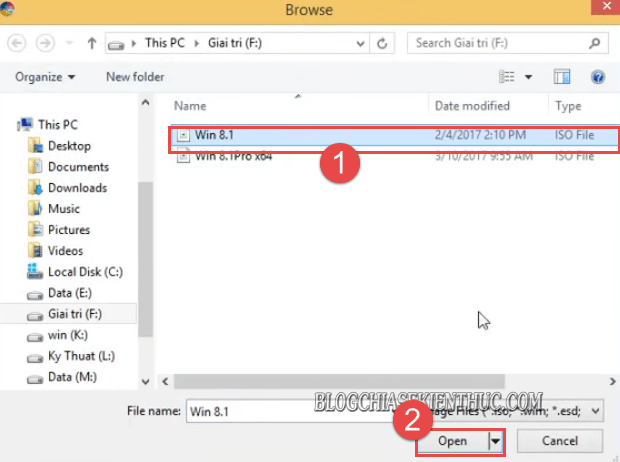 + Step 4: Next at the WinToUSB application interface, select the Windows installation => and click Next.
+ Step 5: You click on the inverted triangle icon => choose to USB, or the external hard drive you want to install win on => and click Next.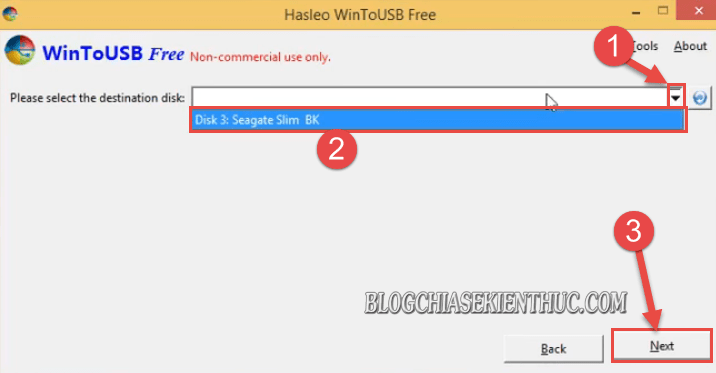 + Step 6: Then you tick Please select the system partition (primary partition) and Please select the boot partition (boot partition) => Then click Next to start extracting the installation file.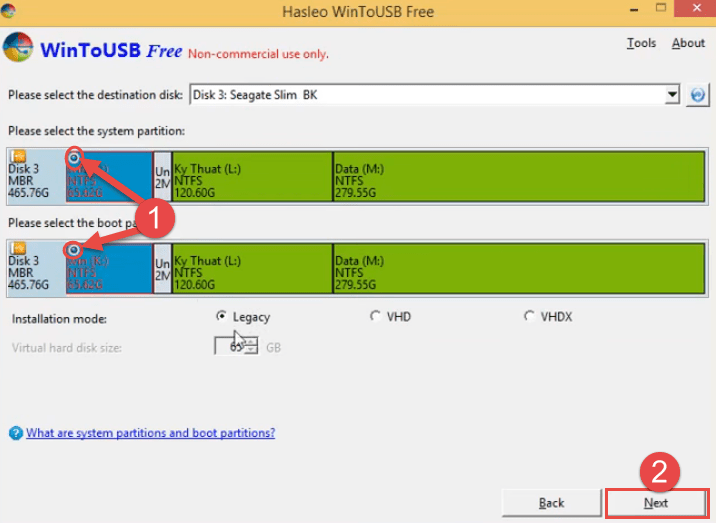 And here is the Windows installation process from WinToUSB. This process will take about 20-30 minutes, depending on the speed of your USB / external hard drive.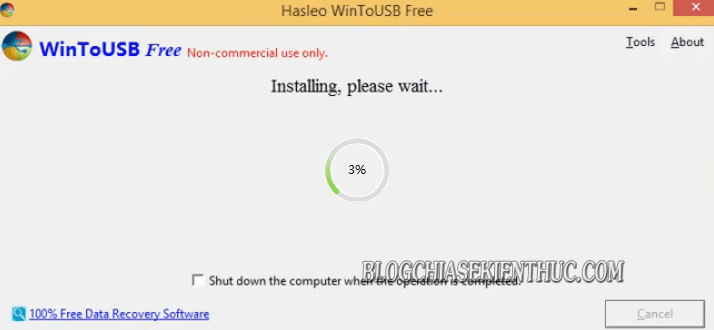 Now you just have to wait for the installation file to load 100% complete. And exit the application.
Then Restart the computer, and the preferred boot option is the hard drive so you can boot to the external hard drive / USB to continue the installation and use process.
Note: You can access BOOT MENU on your computer according to the very detailed instructions of the Admin!
Ok, after you have access to Win, what software do you want to install, everything will be saved in the USB / removable hard drive. And next time you need to use it in another computer, you just need to plug your device in and Boot into a USB / removable hard drive containing the operating system to be used.
Epilogue
So I have just finished showing you how install Windows on a removable hard drive or USB using WintoUSB software then okay. In general, the way to do it is similar to installing Win on a normal computer.
If you know the process of installing win then you can skim and do it very easily.
Hopefully this article will be useful for you. Good luck !
CTV: Luong Trung – techtipsnreview
Note: Was this article helpful to you? Don't forget to rate, like and share with your friends and relatives!
Source: Instructions on how to install Win 7, 8, 10 on a removable hard drive or USB
– TechtipsnReview