Learn how to check the spelling of text in Excel, add words to a custom dictionary or AutoCorrect list, and learn how to change spell check options. You can get Word's Vietnamese spelling dictionary to use when checking Excel spelling.
Join the channel

Telegram

belong to

AnonyViet

👉 Link 👈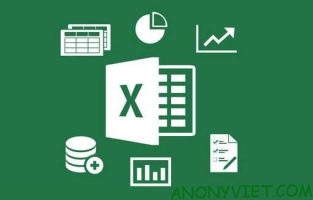 How to check spelling in Excel
first. I will open a sheet with many typos as follows.

Note: to spell check an entire sheet, you only need to select a single cell. If you select multiple cells, Excel only spells those cells.
2. On the Review tab, in the Proofing group, click Spelling (or press F7).
3. Select a suggestion and click Change to correct the typo in cell A2.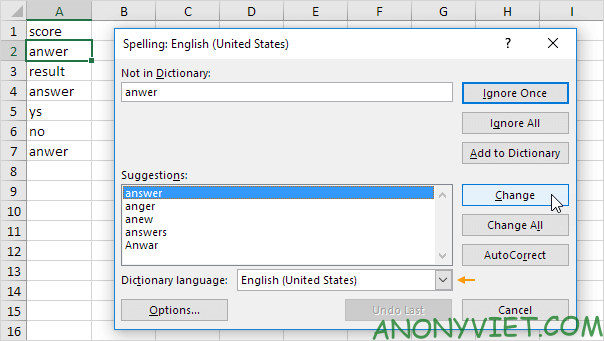 Note: You can click the down arrow to change the Dictionary language.
4. Click Change All to correct all of these typos (cells A2 and cells A7).
5. Click Ignore Once to ignore typos in cell A2. Press Ignore All to ignore all these misspellings.
6. Click Add to Dictionary to add the word to your custom dictionary.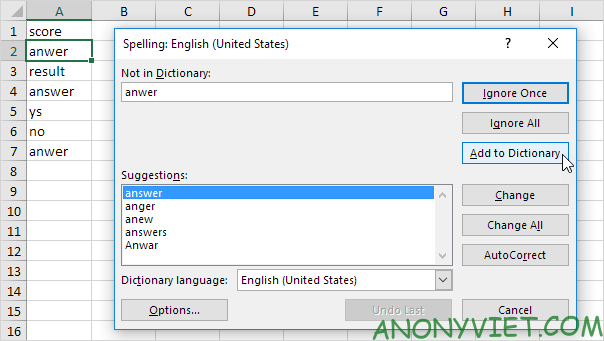 7. To edit this list, click Options (see image above) and then click Custom Dictionaries (see image below).
Note: to open Custom Dictionaries directly, go to File -> Options -> Proofing and click Custom Dictionaries.
8. Click AutoCorrect to add the word to your AutoCorrect list (every time you type anwer, Excel replaces it with answer).
9. To edit this list, click Options and then AutoCorrect Options.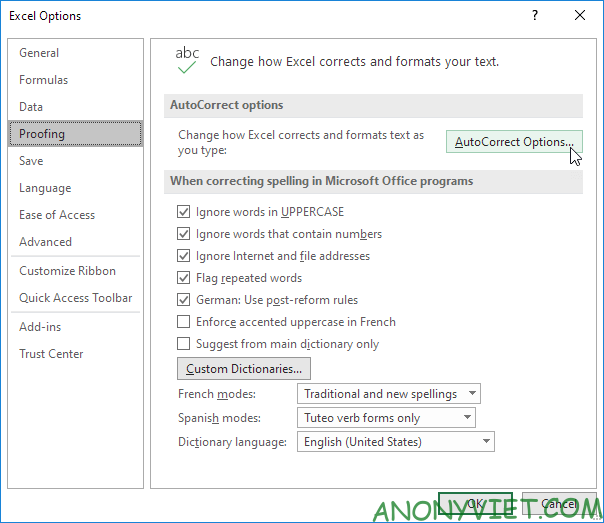 Note: you can also add acronyms to your AutoCorrect list. For example, if you type av.com, Excel may replace it with www.anonyviet.com.
ten. To check spelling of words in the formula bar, select the words and press F7.

11. To spell check the entire workbook, hold CTRL to select multiple sheets and press F7.

twelfth. By default, Excel ignores words in UPPERCASE, ignores words containing numbers, ignores internet and file addresses, and flags repeated words.
Note: To change these spell-checking options, go to File -> Options -> Proofing.
In addition, you can also see many other excel articles here.
Source: Lesson 38: How to check spelling in Excel
– TechtipsnReview