App Store refunds are very simple when we buy the wrong app on the App Store or buy a book on Apple Books, buy music on the iTunes Store or other Apple services. Apps that are eligible for a refund can be fully refunded when you submit a report to Apple. However, users should note that not every application when submitting a refund report is successful. The following article will guide you to get your money back when you buy apps on the Apple Store.
Conditions for refund on App Store
Refunds can only be claimed for purchases made within 90 days.
When you forget to cancel the renewal of the free trial packages.
If your kids buy an item you don't know about
When buying an app with the wrong iTunes/App Store account.
When buying the wrong app among many apps with similar names.
These items do not work as advertised.
Instructions for refunding on the App Store
Step 1:
To get a refund on the App Store, first visit the crash report link below.
https://reportaproblem.apple.com
Then we Sign in with your Apple ID account mine.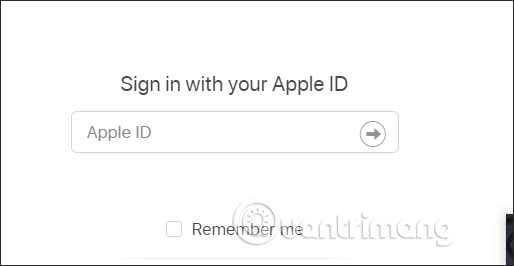 Step 2:
Switch to the interface where you submit your crash report on the App Store. First at line What can we help you with? you choose Request a refund by clicking drop-down arrow icon to choose.

Step 3:
Below you Choose a reason why you want a refund for an app purchase from the App Store. You can quickly choose the reason I didn't mean to buy this to not want to buy this app.

After choosing the reason, then Click Next to continue. This will show the applications or items that you have purchased in the App Store for a refund to press select, then press Send to send a report to the App Store is okay.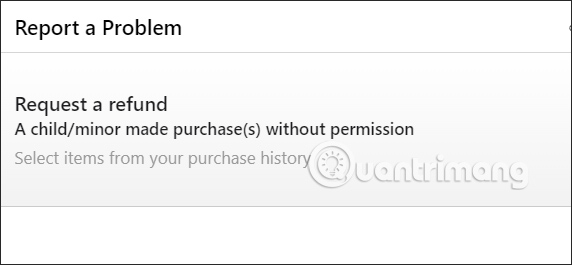 The App Store will then confirm the claim you submitted and then decide whether to refund you or not. Requests will be reviewed within 7 days or more. Apple may also contact you to clarify the situation as to why a refund is needed.
Note when you cannot refund on Apple Store:
If the charge is pending, you cannot request a refund yet. Once the charge is over, try requesting a refund.
If you have an unpaid order, you'll need to pay for it before requesting a refund.
Source link: How to refund on the App Store when buying the wrong app
– https://techtipsnreview.com/